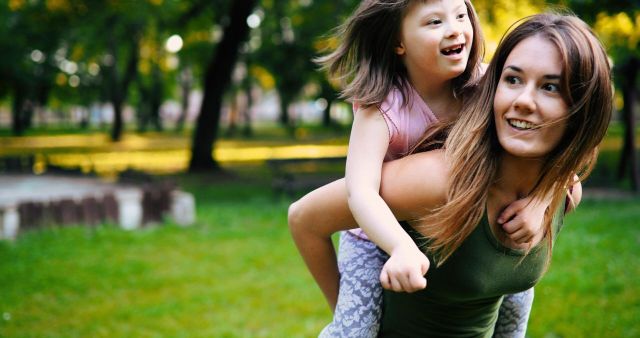 Special
Education
Law
Helping families to protect children with special education needs
Special Education law process for children
"Welcome" – a word you probably haven't heard very often if you've been fighting for a child's educational rights. You probably have found yourself asking the same questions and receive no clear answers. Maybe you have a nagging suspicion that your child has a disability and feel like no one is taking you seriously? Maybe your child was recently diagnosed with a disability and you do not feel the appropriate educational services are being offered? Maybe you have been advocating for your child's rights in school for a long time and you're tired of getting the runaround?
No matter the question, Courtney Spencer Law is here to help you safely navigate the turbulence of special education and give you the answers you have been seeking. 
We firmly believe that parents know their children best, and the instinct that something "isn't right" is usually accurate. At Courtney Spencer Law, we have extensive experience representing families of children with special needs through the entire special education process. We are strong advocates for our clients and work hard to ensure their rights are protected every step of the way.
SPECIAL EDUCATION INFORMATION, ELGIBILITY AND SERVICES
The Individuals with Disabilities Act (IDEA)
IDEA is a Federal Law that states that free, appropriate public education must be available to every student who is eligible to receive special education services. IDEA requires that:
Every child with a disability who is in need of early intervention or special education must be identified, located and evaluated by their local school district.

Once a child is found eligible for special education, an Individualized Education Plan (IEP) must be created that sets forth the program, services, goals and objectives and accommodations for the student.

The program, services and accommodations listed in a student's IEP must be implemented by the school district.

Students receiving special education services must be re-evaluated at least every three years or sooner if requested by a parent.

If there is a dispute about the program, services or accommodations being provided to a student, or if there is disagreement as to whether a student is eligible for special education, a parent may request mediation or file for a due process hearing. In certain cases they may file a complaint with the State of Connecticut Department of Education.
Who is Eligible
A student who falls into one of the following categories and requires special education and related services is eligible under IDEA:
Learning disabilities

Autism

Intellectual impairment

Speech and language disability

Other health impairment, including ADD and ADHD

Children aged 3-9 experiencing developmental delay

ADD and ADHD

Emotional disturbance

Deaf-blindness

Hearing impairment

Orthopedic impairment

Traumatic brain injury, and

Visual impairment
Transition Planning for Older Students
IDEA requires that appropriate measurable transition goals be included in the Individualized Education Plan (IEP) of any eligible student age 16 or older. Transition goals address:
Post-secondary education

Vocational education

Integrated employment, including supported employment

Continuing and adult education

Adult services

Independent living, and

Community participation.
As a student prepares for graduation, the school district must provide a summary of academic achievement and functional performance, as well as provide recommendations on how the student can achieve his or her post-secondary goals.
Section 504
Section 504 of the Rehabilitation Act states that students with disabilities must not be excluded from a program that receives federal funding, including public schools, based solely on their disability. Children with disabilities who do not qualify for special education under IDEA may qualify for Section 504 services and accommodations if their disability impedes a major life activity such as breathing, walking and learning.
Children with food allergies, asthma, physical impairments and medical conditions such as diabetes may be eligible for services under Section 504.
Discipline
Some children engage in conduct that violates school rules because of their disability or because of unmet educational needs. IDEA affords certain protections to students with disabilities who engage in conduct that gives rise to disciplinary action:
Children who are excluded from school for more than 10 days must be provided with a manifestation PPT to determine if the behavior was caused by their disability or by the failure of the school district to implement the IEP.

If the behavior is found not to have been caused by a disability or by the failure of the school district to implement the IEP, the child may be disciplined the same way as students without disabilities.

If the behavior is found to have been caused by the student's disability, a behavior plan must be created, or revised and the student must be returned to his or her educational placement, unless the conduct in question involved drugs, weapons or the infliction of serious bodily injury.
Residency
School districts raise residency claims when they believe a student's actual residence is outside of the school district. This may happen when a home borders two towns, when parents are sharing custody or when a child is sent to live with someone other than his or her biological parents. When this happens, a hearing is generally held to determine residency. State law describes the factors that are considered when determining residency. Parents must prove that the student is in fact a resident of the town in question. Failure to do so could result in the exclusion of the student from the school district and potential financial obligations could be imposed.
Guardianship and Conservatorship
Children who are eighteen or older have the responsibility of making decisions about their life, including decisions about medical care, living situations, finances and education. In some instances, these children are not capable of making sound decisions regarding adult matters and situations. This may be due to severe learning deficits or mental illness. Depending on the situation, a parent can obtain either guardianship or conservatorship over their child in order to protect them.